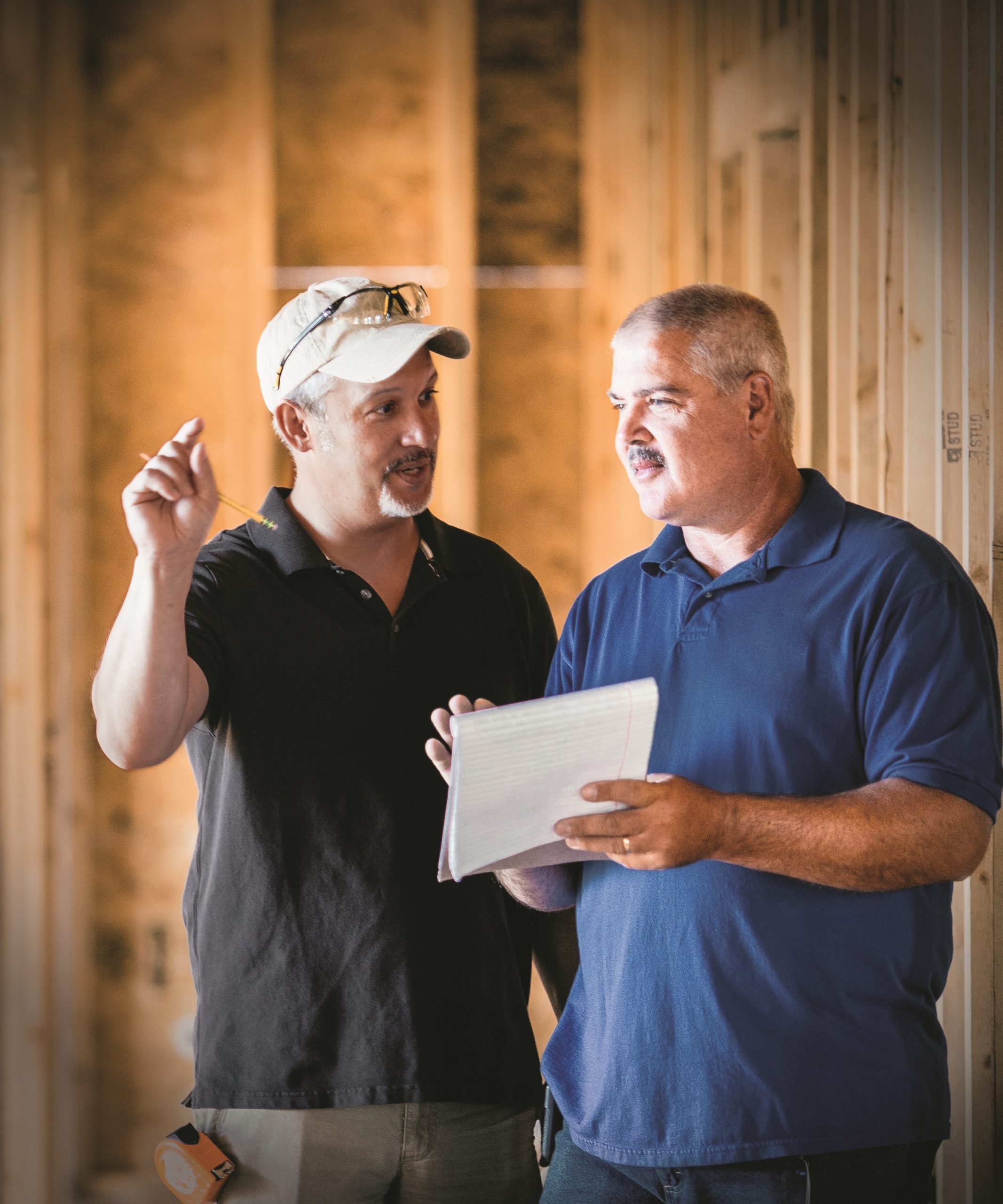 RESIDENTIAL CONSTRUCTION | REMODELING
If you're a construction professional looking for a way to stand out from the competition, Propane Can Do That. Give your customers the performance they demand, and sets your projects apart by creating exceptional comfort and efficiency with propane.  Explore the benefits of using propane applications in residential construction projects.     
Learn More: Build with Propane Guide
There are a few fundamentals you and your clients should know about propane:
IT'S CLEAN ENERGY.
Propane emits significantly less CO2 compared to electricity for key residential applications like water heating. That is because about 30 percent of the electricity in the U.S. is produced by coal-fired power plants. For example, a typical electric storage tank water heater can have emissions two-and-a-half times higher than those of a propane tankless system. The reduction in CO2 emissions from using a propane tankless water heater over its lifespan is equivalent to switching 432 incandescent light bulbs to CFLs. Propane systems can even help to earn points under green building programs like LEED for Homes and the National Green Building Standard.
IT REDUCES ENERGY COSTS.
Propane appliances are typically far more efficient than their electric counterparts. For example, an Energy Star–qualified propane tankless water heater can save your customers up to 50 percent on their energy bills, when compared with the costs of operating a standard electric storage tank water heater. High-efficiency propane furnaces offer best-in-class efficiency, with ratings of 98 annual fuel utilization efficiency (AFUE) now available. That 98 percent efficiency means big savings on heating bills for homeowners, coupled with an affordable installation cost for the heating system.
IT SUPPORTS MODERN LIFESTYLES.
Propane provides your customers with the ability to choose first-rate amenities regardless of where they live. Propane space heating is available in both forced-air and radiant systems that can be zoned for individual room comfort. And propane standby generators can provide peace of mind and security for customers in locations that experience rolling blackouts or storm-related power outages.
IT'S BUILDER-FRIENDLY.
With propane, you're not at the mercy of a public utility. Propane professionals can install properly sized propane storage and connect home appliances and other applications on your build schedule. Storage tanks can be placed aboveground or buried underground, and large community propane systems can even be designed to fuel an entire development. Propane also provides jobsite flexibility by providing gas energy for portable generators and temporary construction heaters.
RELIABLE AND SAFE
Why are more of your new-home construction and remodeling peers telling customers about the benefits of propane? Consider the following:
IT'S DOMESTICALLY PRODUCED.
Propane is an efficient, clean byproduct of oil refining and natural gas processing. Propane is made in America, and a transportation network that includes pipelines, rail, and trucks distributes it to retailer distribution points across the country. Propane's reach goes well beyond that of natural gas, whose limited infrastructure is costly to expand. That makes propane a readily available and affordable domestic gas energy source that contributes to U.S. jobs, economic growth, and energy security.
IT'S DESIGNED FOR SAFETY.
Typically used in gas form, propane is stored and transported as a liquid under pressure. Propane is nontoxic and odorless, so processors add a chemical odorant (ethyl mercaptan) to help users detect leaks by way of an easy-to-identify rotten-egg smell.
IT'S INSTALLED BY PROS WITH TOP-QUALITY TRAINING.
The propane industry's voluntary Certified Employee Training Program (CETP) helps ensure that propane installation and service personnel are well qualified to handle even the most challenging tasks. In addition, propane is a well-regulated industry that follows the codes and standards set by the National Fire Protection Association (NFPA), the Department of Transportation, the Department of Energy, and various state and local regulatory bodies.
THE PROPANE ENERGY POD
The Propane Energy Pod is a home energy package that delivers superior comfort and efficiency compared with all-electric homes. Using high-efficiency propane gas appliances for major applications provides optimal energy performance unmatched by electric alternatives. For a competitive advantage in home performance, comfort, and efficiency, build your propane homes with these five applications.
Space Heating: Cost-efficient heating with a more comfortable and consistent warmth.
Water Heating: Faster hot water with up to 40 percent cost savings compared with electric options.
Cooking: The joy and control of cooking with gas, just like the professionals do.
Clothes Drying: Faster drying for up to two-thirds the source energy used with electric.
Fireplaces: Significantly warmer and more energy efficient than electric or wood fireplaces.
KEY BENEFITS OF THE PROPANE ENERGY POD
Efficient Systems: The Propane Energy Pod uses highly efficient appliances for a home's most important energy applications. This means you can meet your most demanding customers' expectations with style and ease.
Green Profile: When chosen in place of heating oil or electricity, the Propane Energy Pod lowers a home's overall carbon footprint — often the equivalent of a car's emissions for a year.
Energy Rebates: The Propane Energy Pod enables your customers to reap maximum benefits from any available federal, state, and local energy rebate and tax credit programs. And builders and remodelers can earn up to $1,500 per home with the Propane Construction Incentive Program.
On-Site Energy: When your customers tap into the Propane Energy Pod, they can claim a unique feature: Clean, reliable energy that's on site. That's especially true if a customer chooses to add a propane standby generator, which protects them from unexpected power outages.
KEEPING SCORE: THE PROPANE ENERGY POD VS. STANDARD HOMES
Newport Partners LLC, an independent third-party research firm, conducted careful modeling analysis of home energy consumption and CO2 emissions for two homes — one built following the Propane Energy Pod model and one built with standard appliances and systems. The results suggest that Propane Energy Pod homes achieve measurable energy and carbon savings over those built with conventional systems. Below is a sample result comparing the Propane Energy Pod home with a standard home whose applications run on electricity.
| 3,600-SQUAREFOOT HOME (COLD CLIMATE) | PROPANE ENERGY POD HOME STANDARD HOME | STANDARD HOME | ANNUAL SAVINGS |
| --- | --- | --- | --- |
| Energy Costs | $4,873 | $5,409 | $536 |
| Annual Emissions (metric tons CO2) | 21.7 | 32.4 | 10.7 |
| Home Energy Rating System (HERS) Index* | 64 | 83 | |
*The lower the score, the more efficient the home.
Use the Home Energy Rating System to Gain Referrals
If you're looking for a new way to showcase the value of your home construction over competitors', consider applying the Home Energy Rating System (HERS) to your projects. Developed by the Residential Energy Services Network (RESNET), the HERS Index can be used to compare a Propane Energy Pod home with a built-to-code reference home. The index also allows comparisons of different home designs and specifications. The HERS measure works across climate zones and is used by builders and remodelers to differentiate their high-performance homes from standard new and existing homes.
Try the interactive Virtual Propane Energy Pod Home, which shows HERS Index ratings of propane homes across the U.S.
Learn More: Build with Propane Guide
---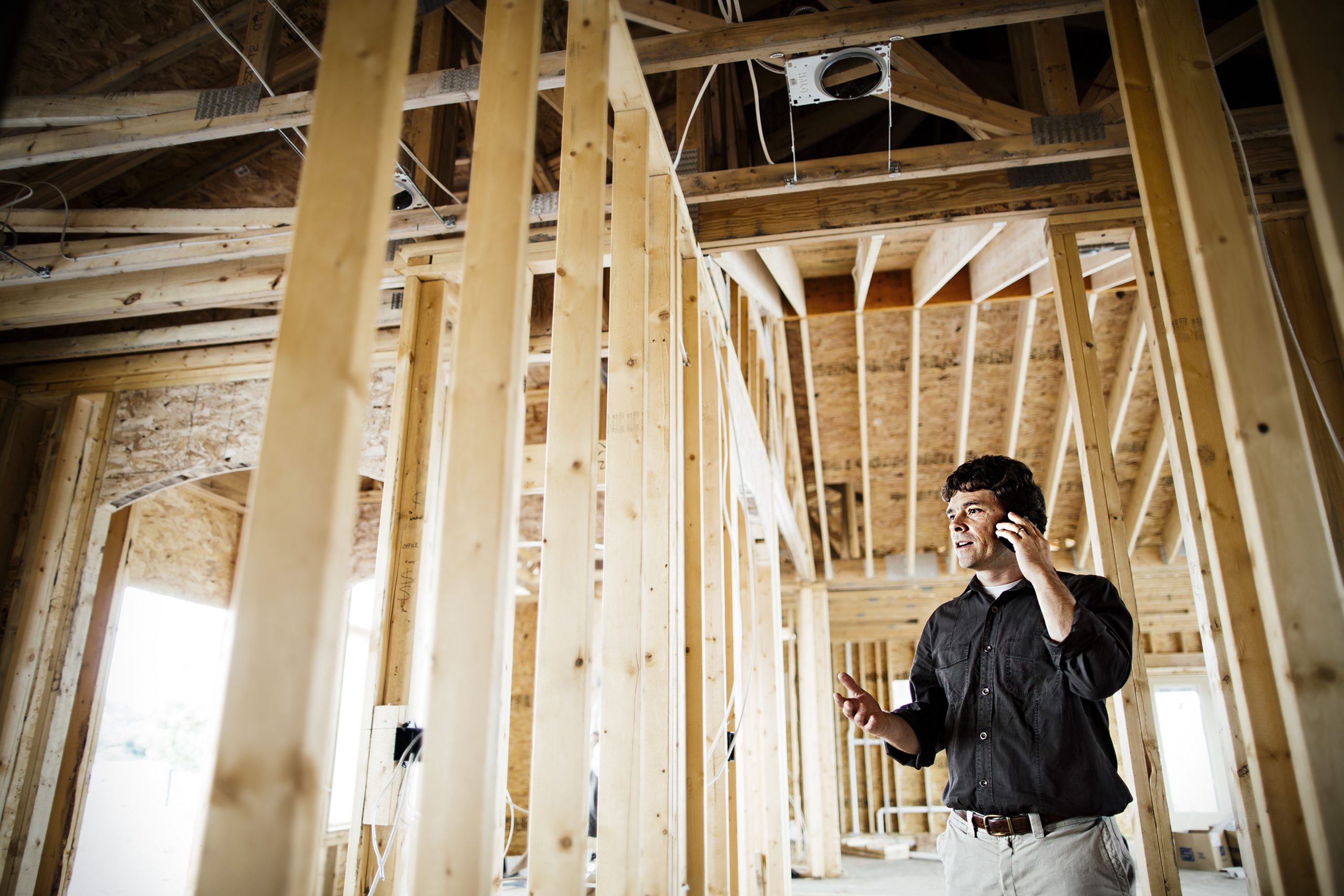 MANUFACTURED | FACTORY BUILT HOMES
SELLING COMFORT AND EFFICIENCY IN FACTORY-BUILT HOMES          Learn More
As speedy delivery and affordability become commonplace among modular and manufactured housing builders, propane heating and amenities offer differentiating features. 
Virtually anything in a factory built home that can run on electricity can run on propane. However, a propane-fueled home is less costly to operate than an electric home. The costs of electricity and propane can be compared using the BTU (British Thermal Unit), which measures the heating value of each fuel. National fuel prices from the U.S. Department of Energy show that the cost of electricity is more than twice the cost of propane. For the same heating value, propane therefore offers remarkable savings over electricity.
Factory-built housing has come a long way since Carl Severe entered the industry in the 1960s. The metal-sided "can-dominiums" with glued-on paneling and cheap appliances of yesterday have been replaced by attractive, energy-efficient dwellings replete with tile showers and fireplaces.
"Today, when you go into a manufactured home or a modular home, you can't tell the difference between a site-built house and a factory-built house," says Severe, an industry consultant who has worked for several manufactured and modular home builders. "A lot of the stigma of the old days has worn off. People see manufactured housing as a valuable product."
Manufactured home shipments rose to an annual level of 92,981 in 2017 and have been growing each year since they hit a trough of 49,789 in 2009, according to data from the Manufactured Housing Institute. Lending to that growth is factory-built housing's reputation for affordability, due to efficient factory production processes, and speed: Manufactured homes can be built in a week and quickly delivered and assembled onsite.
So, how can factory-built housing retailers and manufacturers differentiate themselves as speedy delivery and reasonable costs become common features in the industry? By touting markers of their homes' quality, such as home performance and comfort.
Building A Reputation For Efficiency
For retailers like Patriot Home Sales in Kinzers, Pennsylvania, propane heating and appliances play a central role in delivering that high-quality product. "We try to promote efficiency to lower the consumer's cost," says Bob Broderick, owner of the company that sells about 75 homes a year, about 80 percent of which are modular homes built on permanent foundations.
Patriot typically sells homes with efficient building envelopes that use 2×6 walls with R-21 insulation, a minimum of R-38 ceiling insulation, and efficient windows. And the homes are most often heated with a high-efficiency propane furnace. "We encourage customers that we feel the most affordable heat today would be high-efficiency gas," Broderick says. About 80 percent of the region Patriot sells to (in Pennsylvania, Maryland, Delaware, and New Jersey) does not have access to natural gas, so the company recommends customers purchase a propane tank, which can be buried for aesthetics.
Although Patriot's homes are generally in a more affordable price range, Broderick stills sees many customers who opt for upscale propane amenities such as fireplaces and gas cooking — about two-thirds of customers choose to cook with propane, he says. "You've got instant heat, where with electric you've got to wait for it to warm up," he says of gas cooking's appeal. "And when you turn the gas off, it's off. Sometimes you have to be cautious with electric stoves because the burner is still hot."
Broderick practices what he preaches from an efficiency perspective by heating about 20 model manufactured and modular homes in the onsite sales center with propane furnaces, providing ongoing energy cost savings.
Flexibility To Say Yes
While retailers are on the front line selling the quality story to customers, they rely on factory builders to turn their customers' dreams into real-world tile and drywall. Being able to deliver whatever a retailer sells can be a big competitive advantage, says Sam Hollister, general manager of Eagle River Homes in Leola, Pennsylvania.
"We cut our niche in the market being a flexible company and doing a lot of customization," Hollister says. Retailers find great value in a builder partner who can flip or stretch a floorplan, or move a kitchen plan from one home to another, especially when today's educated homebuyer comes to the sales center with a specific vision in mind. "Instead of saying 'No' or 'I have to get back to you,' they can say, 'Yes, my manufacturer can do that for you.' If you can say 'Yes' to that customer, you can give yourself a lot better chance of getting that sale."
"So, with retailers like Patriot Home Sales touting the efficiency and comfort of propane amenities, Eagle River distinguishes itself by allowing them the flexibility to offer any gas upgrade. "Gas has become such a big part of not only the heating but the appliances," Hollister says.
"Years ago, oil dominated the Northeast for a heating source," he says. "Now it's propane. Gas is cleaner, it's more efficient, and a lot of the communities we sell homes into, they really have gone away from the oil tanks because of the potential liability there if you have an oil tank leak in the community."
Most homes Eagle River builds are heated with gas furnaces. Many use gas water heaters, and, like Broderick, Hollister sees many homes that include propane ranges and fireplaces. "People realize the fact that with wood-burning fireplaces, you do get some heat, but it's dirty, it's time-consuming, and you've got to take up room for that wood. Where with gas, you can flip a switch and you've got heat. You've got the ambience without the mess."
Eagle River's annual sales of roughly $40 million, or 770 homes, are primarily in communities or suburban areas without access to natural gas. So the builder offers the flexibility of building with electric or oil-based systems. But homeowners today are usually opting for heating that offers better comfort and the best efficiency, Hollister says. "It's prominently propane."
For more information on Factory Built Homes visit PA Manufactured Housing Association's website
---