Welcome to The President's Blog, featuring PAPGA President Harold F. Sweet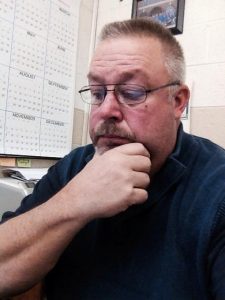 Hello and welcome to my 1st blog entry.  I hope you check back often to read my latest entry!
Sometimes it's hard for Pennsylvanians to keep up with all of the new products and changing prices in our industry. Great service and value from your propane marketer can save you money and time over the long haul. If you are happy with your present marketer and the price of propane (even if it's a few cents higher) then you have true peace of mind, which is the best place to be. 
PROPANE SCHOOL BUSES 101
Are your children riding on a propane school bus? Think about how much time they spend on a school bus. While many students take the bus every weekday, we don't often talk about the quality of their buses, or how buses affect learning – or, our communities.  School buses powered by clean, American propane aren't new to the scene and school districts are quickly choosing propane over diesel. Why?
It's Cleaner – much, much cleaner. Picture the height of a younger student compared to the height of a bus tailpipe. That student typically faces a cloud of diesel smoke, inhaling harmful diesel particulate matter. The particulate matter in diesel exhaust is an identified carcinogen (or, capable of causing cancer) that also aggravates asthma and other breathing issues.
It Saves Money – money that can go right back into your student's classroom. Modern diesel buses can drain a transportation department's budget due to the extra components required to keep them operating cleanly, on top of generally higher fuel costs. Propane is already a low-emissions fuel, and doesn't require schools to pay for these extra components. Historically, propane also costs less at the pump than diesel, even as fuel prices fluctuate.
It's Quieter – with propane, loud, smelly school buses are a thing of the past. Propane engines operate noticeably quieter than diesel, which has a significant impact on students' safety. In a quieter bus, the driver can concentrate – on the road ahead, and on their passengers.  On top of improving safety, propane buses provide a calm start to the school day to help students pay better attention in the classroom.
Safety & Propane Buses – propane buses have been trusted for their safety since the 1980's. Like conventionally fueled buses, they meet rigorous U.S. FMVSS and Canadian CMVSS motor vehicle safety standards. The fuel also does not ignite easily — 940 degrees Fahrenheit, compared to 500 degrees for gasoline. Propane is an approved fuel listed in the 1990 Clean Air Act; it's non-poisonous to humans and non-toxic to the environment. It poses no harm to groundwater, surface water, or soil.
You can play an important role in your districts decision by making your voice heard. Even if your district isn't looking to change buses soon, your voice will make a difference when the time comes. Talking to your school about switching to propane buses could be as easy as emailing or writing a letter to your district's transportation office.
Thanks for checking in and talk with you soon!
Keep up with current news, events and updates at our Facebook & Twitter feeds.
Harold Sweet