Welcome to this month's edition of the President's Blog, featuring the bullet-point thoughts of PAPGA's Harold Sweet…
Put More Green in Greenspaces. In an industry all about the outdoors, propane is cleaning up emissions and cutting costs.
Landscaping/Turf Management. Landscaping, golf courses, office complexes and larger communities with common ground. Can now have a green clean burning efficient chose in choosing propane powered equipment at a cost and health savings for all. If you are a provider must equipment companies will be happy to demo their equipment at your customer locations.
The Industry's Best-Kept Secret. No matter the size of your mower fleet, propane can transform your business by affecting the bottom line. This cleaner fuel gives you an edge in marketing to customers, while the easy refueling options keep your crew more productive.
Cut More Than Grass – Commercial Mowers. With a propane mower, you can cut costs, emissions, and the grass. They cost about 30 percent less per hour to operate, and reduce greenhouse gas emissions by more than 15 percent compared with gasoline mowers.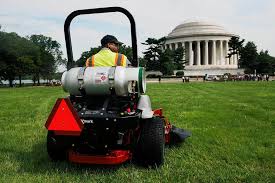 There are over 150 propane mower models – including walk-behind, stand-on, and zero-turn-radius models – available from the brands you know. Whichever is right for you, you'll be saving more on fuel and labor expenses, while reducing emissions. You may also convert existing equipment using EPA- and CARB-certified conversion kits.
Round Out Your Fleet – Light-Duty Vehicles. To boost your savings even more, team up your propane mowers with propane AutoGas vehicles. They're proven to deliver the power needed to haul equipment. They also offer the lowest total cost-of-ownership of any vehicle fuel out there, giving you a new route to better savings. These vehicles also operate cleaner than those powered by conventional fuels, keeping you on track with sustainability goals.
Fuel That Gets the Job Done – Medium-Duty Vehicles. Propane AutoGas is proven fuel for the powerful performance your business needs. And unlike diesel, propane AutoGas fleet vehicles operate cleaner without the added cost of filters and fluids. On top of cleaner operation, propane AutoGas offers the lowest total-cost-of-ownership available, increasing your savings even more.
Power On the Go – Generators. Power better savings while powering your equipment. Propane portable generators are trusted for recharging electric handheld equipment like trimmers, blowers, and chainsaws — with wattage ranging from 2,000 to 12,300. Propane is the perfect fuel for generators: It costs less, doesn't degrade over time, and is always available in a power outage.
Storage & Distribution. Propane offers flexibility for contractors. For fleets with 5-10 mowers, your propane supplier will get you started with a cylinder exchange program. Larger fleets can take advantage of on-site dispensing, where trained employees refill their own cylinders at the start of each work day.
Reduced Fuel Costs. Propane is consistently less expensive at the pump, helping you submit more competitive bids with potential customers.
Lower Labor Expenses. On-site refueling allows your crew to spend more time working and less time at the gas station. On the job, employees are more productive and satisfied using clean equipment.
Fuel Security. Propane equipment has a secure, closed-loop fuel system. This saves money by virtually eliminating costly, harmful spills, and dramatically reducing fuel theft.
More Green-Minded Customers. Promoting your choice to use cleaner fuel can help attract new business from people who care about sustainability.
Propane Can Do That.
Thanks for checking in and talk with you soon!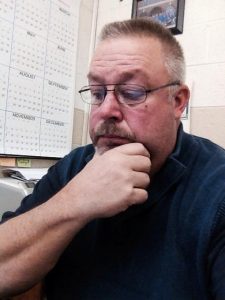 Keep up with current news, events and updates at our Facebook & Twitter feeds.
Harold F. Sweet
Superior Plus Propane
PA Propane Gas Association President